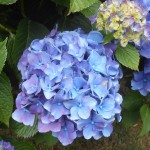 Increase tension by pitting your character against himself. Give her an inner struggle like depression, fears of all kinds, alcoholism, self-esteem issues, forgetfulness, or some other quirky trait. These can add depth to personality but also tension as we watch the character struggle to overcome her flaws in order to solve the mystery, get her man, or reach her goal.
Consider giving your MC a physical limitation. Our world is populated with handicapped people, yet, we often have novels that never touch that topic. In my current novel, one of my characters is a double amputee. Yes, it takes research, but it has added a dimension to my writing and tension to the final scene. Check out Dick Francis, who wrote about the world of horse racing. He was a master at this.
Have a dull scene and want to spice it up? Have your character make a simple decision. Tuna salad or clam chowder for lunch? Slacks or a skirt to work? Or have her hunting for the keys, or a file, or cell phone.
Stretch a decision out. Will she quit her job? Will she buy that expensive purse she saw on the Internet? Why have it happen quickly. Let the answer linger for a couple of chapters.
If this has triggered idea, share them here.