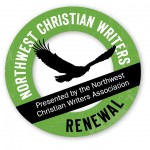 Feeling discouraged? Maybe these stories will give you the courage to keep going one more day.
You probably remember the movie The King's Speech? What you might not know is the 73-year-old screenwriter, David Seidler, who won an Oscar for his screenplay, had only one other script produced–twenty years earlier.  
Kathryn Stockett's first novel took her five years to write and was rejected by 60 agents. It went on to sell more than five million copies and became the award-winning motion picture The Help.
Bob Nelson wrote a screenplay while working on a odd late-night comedy show in Seattle called Almost Live. He was delighted when he sold his ms to a Hollywood producer, but then it sat for ten years. Occasionally he'd call and this semi-famous person would promise him he had forgotten him. Ten years is a long time to wait and I'm sure there were times when he felt discouraged. But finally that Hollywood genius put his words into film. And now Nebraska has been nominated for an Oscar as best movies of the year.  
"I pray that God, the source of hope, will fill you completely with joy and peace because you trust in him. Then you will overflow with confident hope through the power of the Holy Spirit" (Rom. 15:13 NLT).